Come sapete Settembre per me è un mese impegnativo, compiono gli anni entrambe le mie figlie e io e Giacomo festeggiamo il nostro anniversario di matrimonio.
Se devo dirla tutta, Settembre è più impegnativo per mio marito, visto che anche io faccio gli anni a fine Agosto e che al gruppo si aggiunge anche mia suocera che condivide con Ludo il giorno del compleanno.
Quindi ecco i regali non mancano. A differenza però delle idee…
Infatti spesso il problema è che, dopo tanti anni, non si sa mai cosa regalare a chi.
E io che amo fare le sorprese, sono sempre alla ricerca di regali personalizzati per stupire le persone che amo.
Quest'anno ho giocato d'anticipo e ho iniziato a cercare siti che mi offrissero regali personalizzati per tutta la famiglia così da avere il tempo io in primis di ordinare le mie sorprese, ma anche di lanciare qualche suggerimento, non troppo velato a mio marito.
Ho scelto Wanapix, una delle aziende leader nel mondo della personalizzazione più grandi d'Europa, che lavora nel settore della fotografia e dell'immagine dal 1984. Esperti nel campo dei prodotti e dei regali personalizzati, nel loro catalogo potete trovare idee di regalo personalizzabili come coperte personalizzate, magliette, tazze, puzzle, asciugamani, calendari, cover, quadri, cuscini, borse, zaini, album digitali, giocattoli, peluche, portachiavi e molto altro ancora.
Si possono personalizzare tutti gli articoli con qualsiasi foto, immagine, disegno e testo per creare un prodotto unico, personale ed esclusivo, che diventeranno regali unici, perfetti per ogni occasione: festa della mamma, festa del papà, San Valentino, Natale, matrimoni, battesimi, comunioni, compleanni, anniversari, ecc.
Non serve che ve lo dica, i primi regali scelti sono quelli per le mie bambine, che amano giocare insieme, con giochi in scatola e a carte, litigando spesso, ma anche divertendosi tantissimo e cementando così la loro complicità.
Per Lavi ho scelto le carte da Uno personalizzate con le loro foto, sono certa che ne andrà matta (e sicuramente saranno un 'ottima idea regalo per le sue amiche ai prossimi compleanni!).
Mentre per lasciare senza parole Ludo ho optato per il famosissimo gioco Indovina Chi, nella versione compagni di classe, con tutte le foto dei suoi amici!
A proposito di scuola, sul sito Wanapix potete trovare tantissimi articoli perfetti per il back to school, ovviamente personalizzabili, affinché non vengano scambiati con i compagni di classe.
Tornando invece ai regali per la mia famiglia, per mia suocera che ama molto bere il the e il caffè lungo, ho optato per le tazze personalizzate, scegliendo il modello a mio parere più apprezzato, quello che è personalizzabile con le proprie fotografie del cuore. E si sa che le nonne adorano le foto (mia suocera in particolar modo).
A quel punto già che c'ero ho scelto di stupire mio marito con un pensierino per il nostro sesto anniversario di matrimonio, e visto che lui lavora con il computer e che è spesso lontano da noi, ecco un tappetino per il mouse tutto speciale.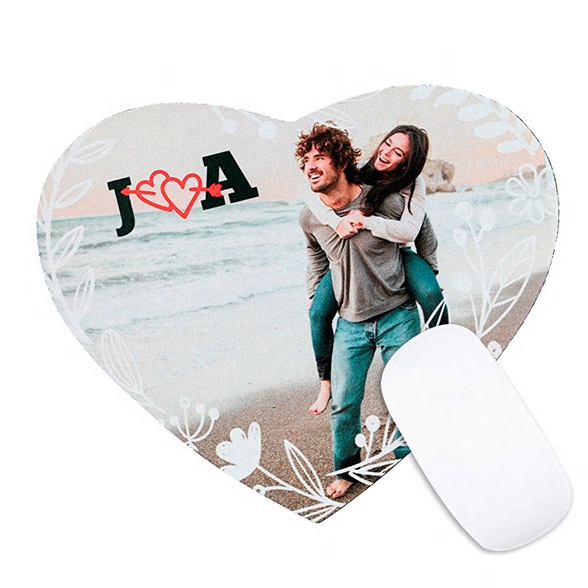 E per festeggiare ho aggiunto anche un boccale di birra personalizzato, visto che da quando l'ho convertito a berla li colleziona!
Tantissimi sono i gadget personalizzabili e sono tutti regali ovviamente che vanno bene anche per la festa del papa (e della mamma, cari papà, prendete nota!!!!).
Così che tutti siano felici!
Ps: Lana compie gli anni a Ottobre, quindi potevo non prendere qualcosa anche per lei? Ecco il sottociotola per cani e gatti che salverà il mio pavimento dalle sue bave post bevuta in coordinato con la ciotola personalizzata.
Perchè Lana è unica e merita accessori altrettanto speciali.
Così come la mia famiglia!
Sere-mammadalprimosguardo